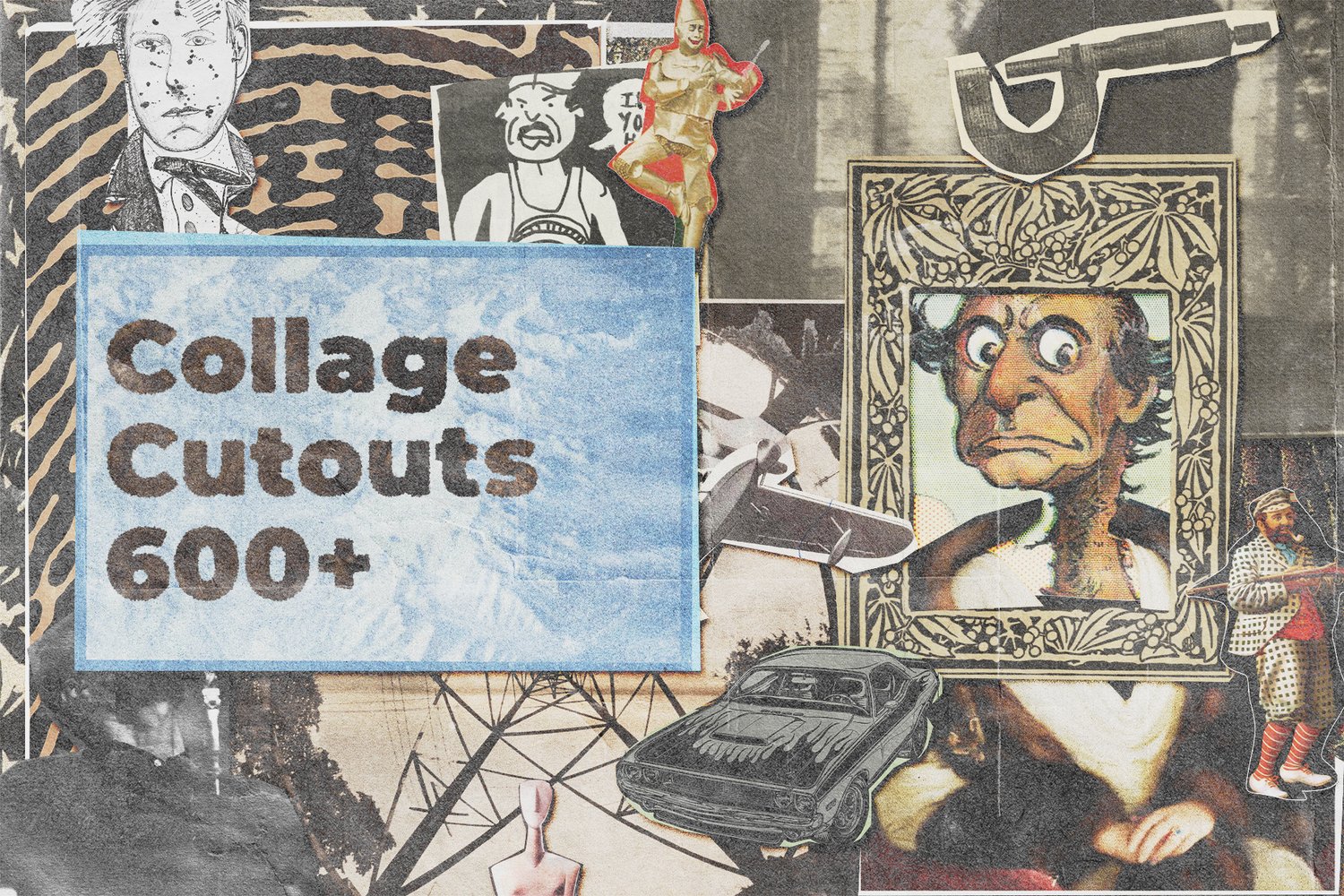 Introducing Collage Cutouts, the captivating collection of over 600+ paper cutout elements sourced from newspapers, magazines, and posters. This eclectic assortment of colors, shapes, and themes – including people, animals, and industrial designs – breathes new life into your digital projects, offering endless creative possibilities.
With Collage Cutouts, you can elevate your designs and add a touch of inimitable charm to any project. Whether you're creating digital collages, social media graphics, posters, or flyers, the diverse collection of paper cutout elements offers a unique and eye-catching aesthetic.
Each element is available in high-resolution, with a size of 2k - 3kpx and 300ppi, ensuring that your designs are crisp and clear, even when enlarged. The collection features an array of themes, from vintage black and white newspaper cutouts to colorful and contemporary posters. The people and animal cutouts can add personality and emotion to any design, while the industrial designs offer a touch of grit and authenticity.
Using Collage Cutouts is easy and intuitive. Designers can open the paper cutout elements in their preferred design software and start creating immediately. They can experiment with layering different elements to create a dynamic and layered design. Combining the different cutouts can add depth and personality to the projects.
Collage Cutouts offers a new approach to design that encourages designers to explore their creativity and push the boundaries of design. With over 600+ captivating paper cutout elements, this collection offers endless creative possibilities that can breathe new life into your digital projects.