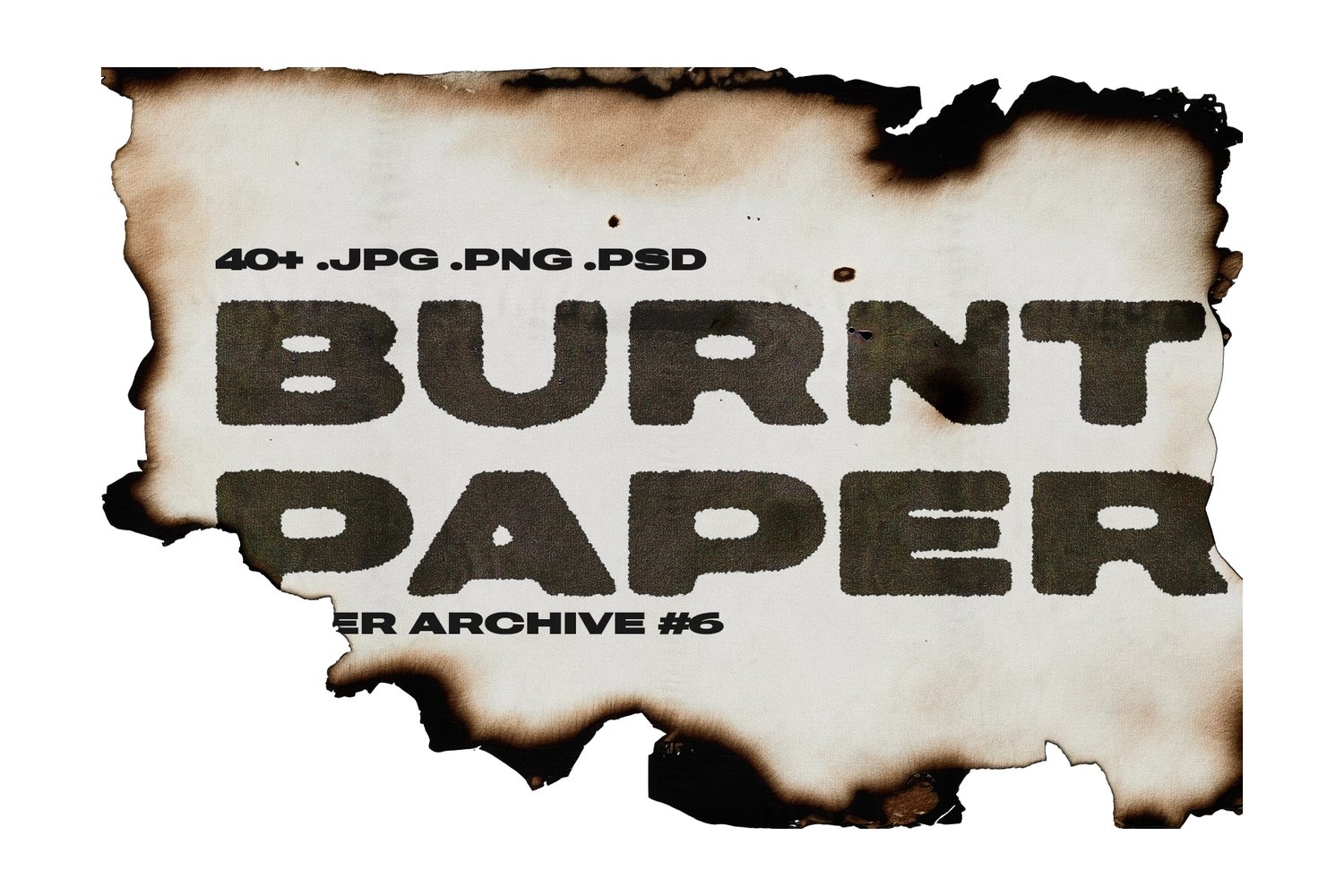 Do you crave that edgy and raw feel for your designs? Do you want to add a touch of vintage aesthetic to your projects? Look no further than "Burnt Paper | Paper Archive #6." This extraordinary collection of high-quality, detailed burnt paper textures will infuse your designs with an unparalleled level of grit and character.
With each texture boasting a resolution of 6000x9000px, every detail of these textures is captured in exceptional quality. This level of detail is perfect for designers who want to make sure every detail is sharp and clear, making it an excellent choice for creating digital art, graphic design, and a wide range of creative projects.
The burnt and damaged effect of the texture overlay creates a moody and atmospheric ambiance, making it ideal for crafting dark and dramatic designs. Imagine a vintage poster with charred edges, a book cover that appears to have survived a fire, or a digital art piece that captures the essence of urban decay. With these textures, the possibilities are endless.
This unique collection of expressive design elements caters to designers who appreciate the value of creative resources. Whether you're creating wall art, desktop wallpapers, or simply adding textured backgrounds to your designs, this burnt paper collection is a versatile choice that adds an incredible vintage, distressed vibe to your projects with a moody and textured flair.
So what can you do with these burnt paper PNGs? Well, the sky's the limit! You can use them as backgrounds for digital art, graphic design projects, or as a texture overlay for a wide range of creative endeavors. The high resolution of these textures allows for a variety of versatile creative applications, ensuring that every detail is captured in exceptional quality.