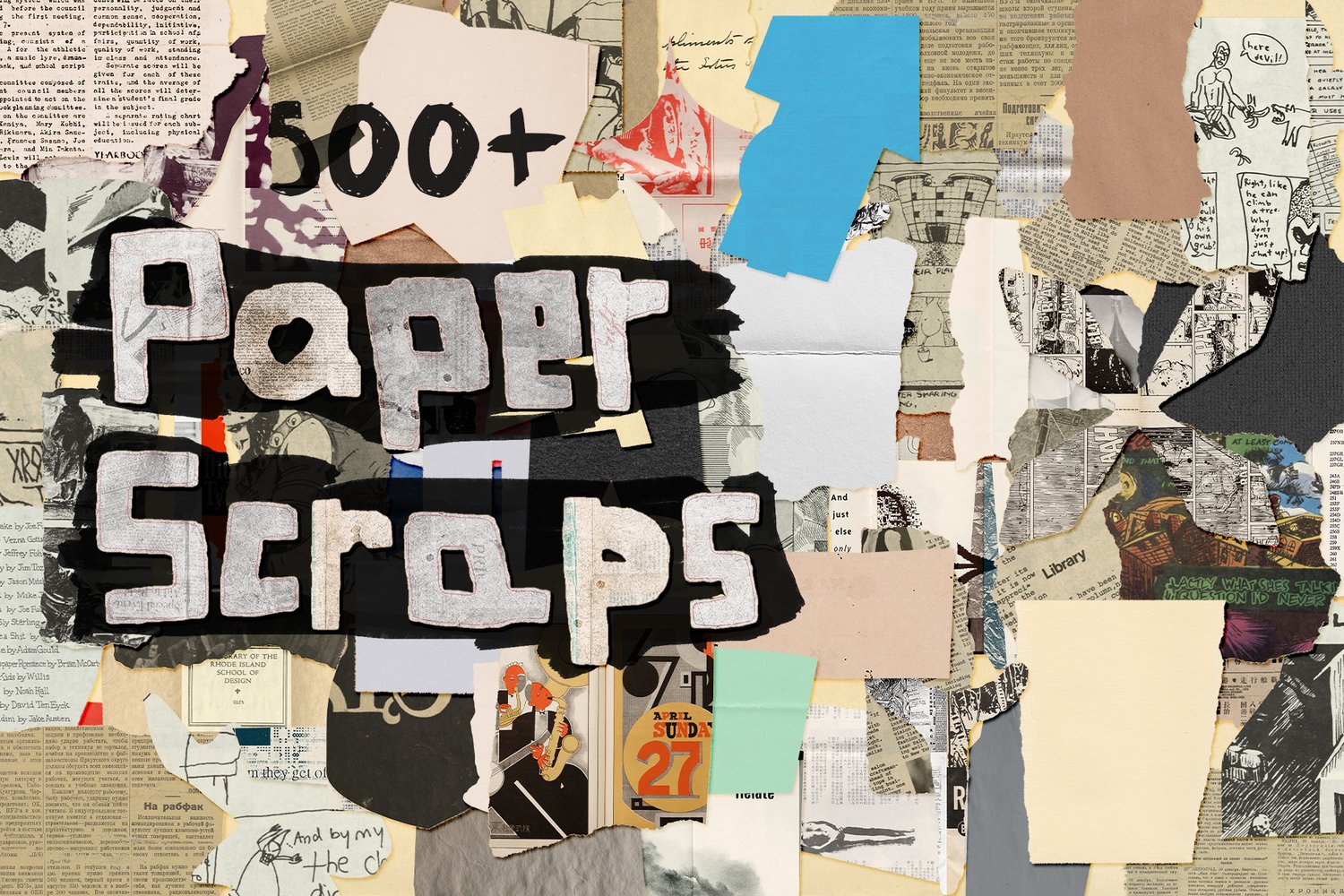 Introducing the latest addition to the Paper Archive series - Paper Scraps, a captivating collection of over 500 .PNG paper scrap elements. Each piece has been meticulously designed using vintage newspapers, classic literature, and authentic paper textures, offering designers a versatile resource for crafting captivating and edgy designs.
Whether you're looking to create striking collage compositions or use these scraps as refined masks and overlays, the possibilities are endless with Paper Scraps. Each element boasts a high-resolution ranging from a generous 2000x2000px to an adaptable 3000x3000px, ensuring exceptional quality and detail for your artistic endeavors.
With a nod to Street Avant-Garde aesthetics, these paper scraps embody an edgy charm that's sure to infuse your designs with an unparalleled sense of individuality and creativity. Perfect for artists, designers, and anyone looking to add a unique touch to their creative projects, Paper Scraps is a thoughtfully curated collection that's sure to inspire and elevate your work.
Explore the Paper Scraps collection today and discover the endless creative possibilities these extraordinary paper elements offer.