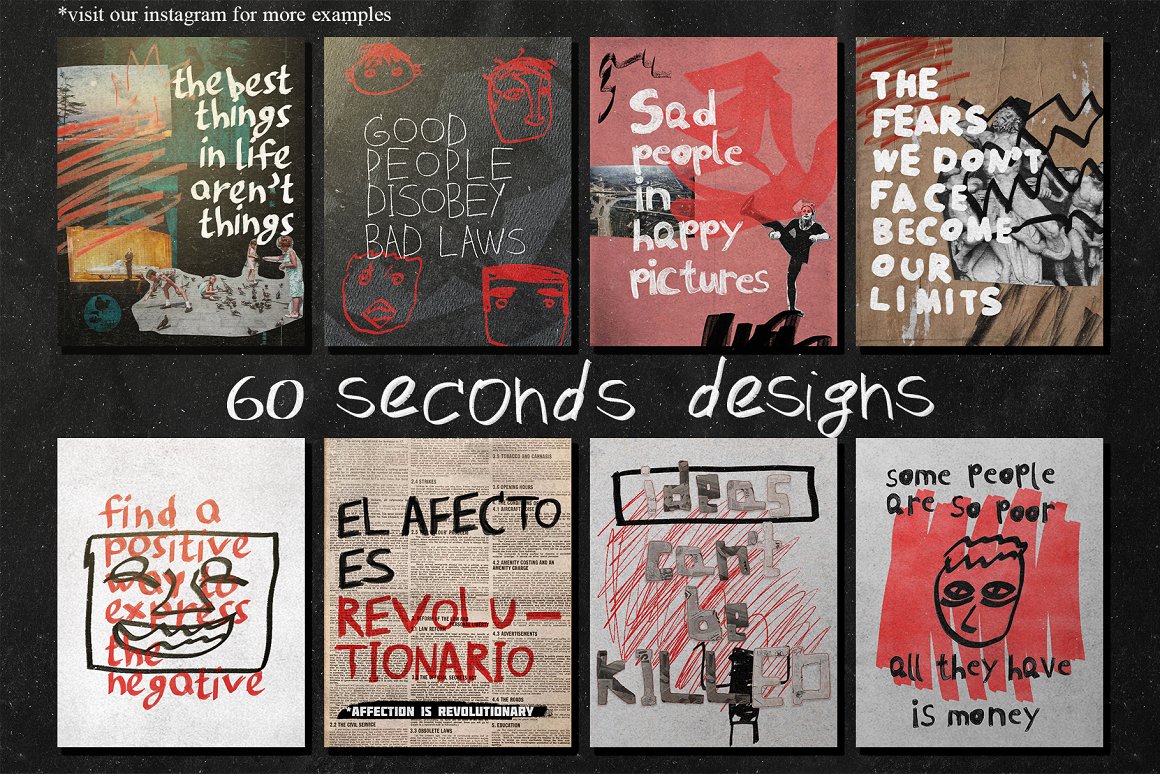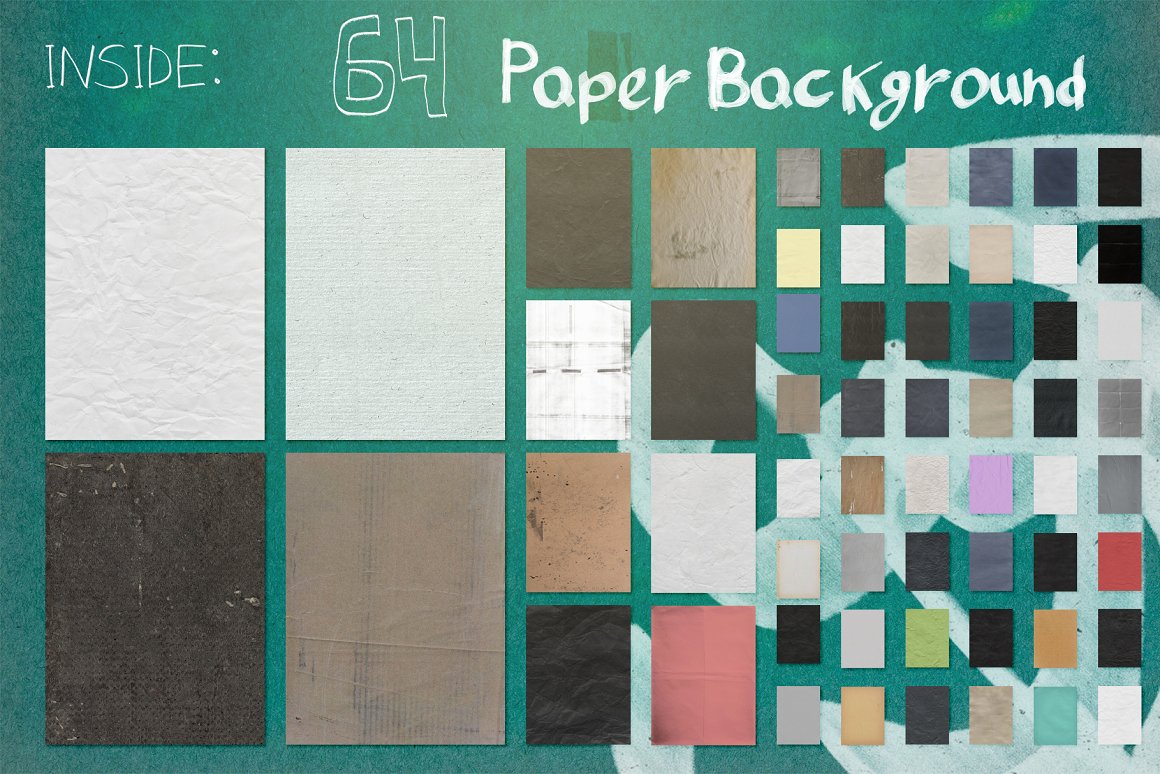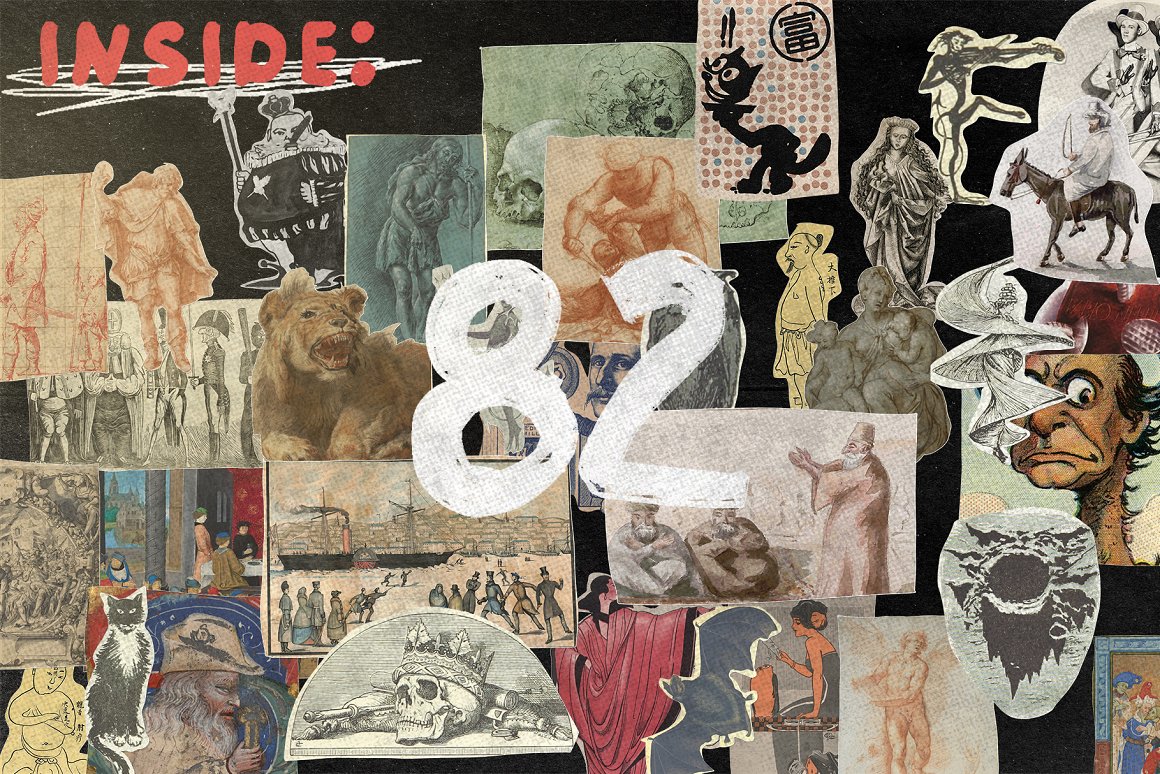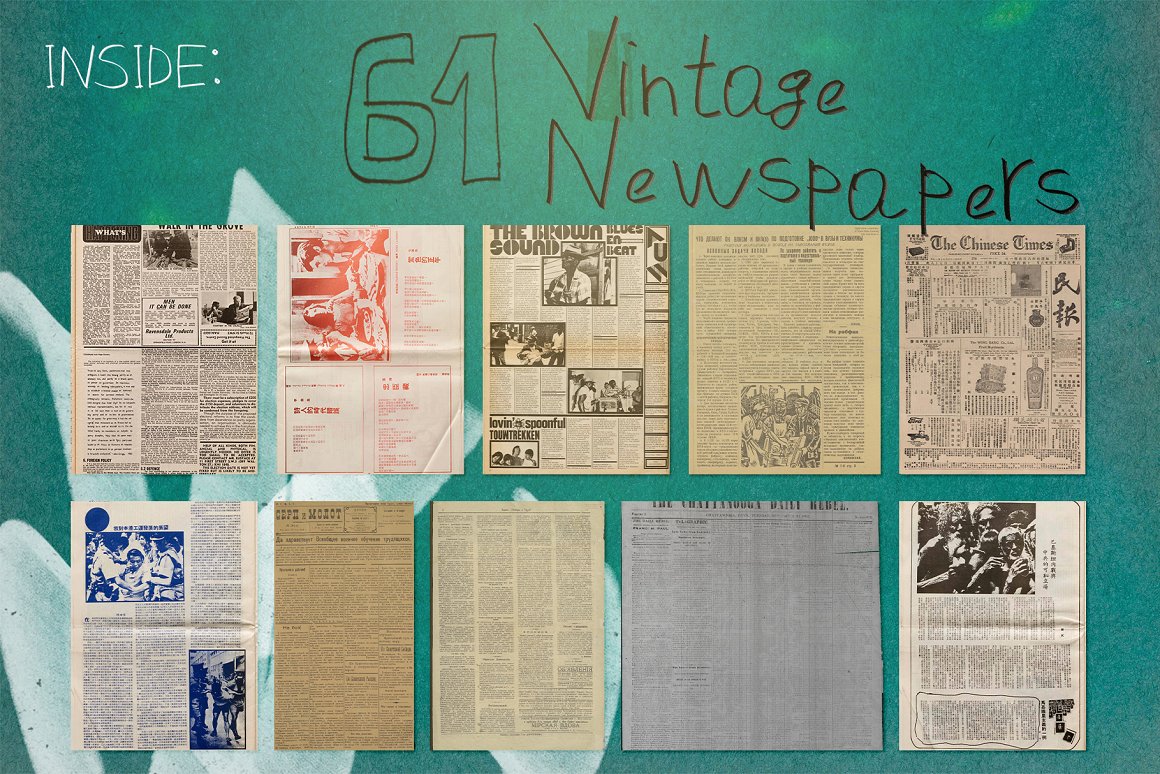 1500+ Anti Design #1 - The Chaos
On Sale
Anti-Design #1 - The Chaos
A huge collection of 1500+ PNG objects. No more boring designs. 

The Chaos is the first module of the "Anti-Design" Collection. It represents the rebellion against orthodoxal "good-looking" designs, which are so easy to make nowadays that they have lost their soul and are no longer sincere. Experimental, ugly, non-conventional graphic design is the new trend in the industry - eye-catching, super bold, and truly unique.

Inside:

700+ Hand drawn letters, digits, and symbols
500+ Hand drawn objects, images, scribbles, etc.
150+ Paper Backgrounds, Torn Paper and Vintage Newspapers.
22 PNG Grungy Textures.

This is a product from the series: #60secondsdesigns. With it, you can create stunning designs in 60 seconds by mixing some objects, text, and bg. Go to our Instagram to see more.

Feel free to contact us for anything related to our products. Thank you!